I've been doing some thinking about our living room recently. Let's be honest, I think about every room in our house all the time. The whole house is in a constant state of fixing. Anyway, I was playing around and doing window shopping online and I figured I would share with you my living room inspiration!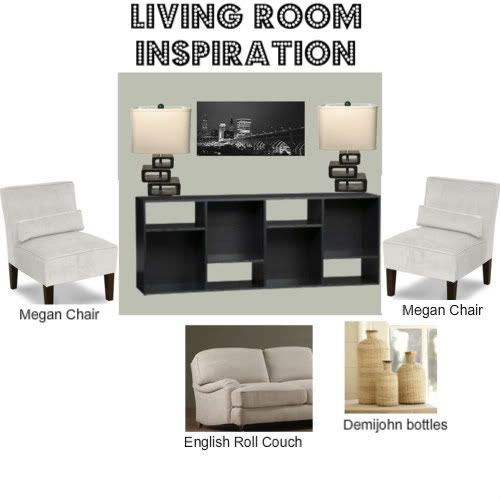 All of the things in the Austere Gray (green-gray box) are the things I have in the living room that I want to build upon. Everything else, are the things I would love to have. The couch, arm chairs and decorative accessories. Yum.
I'm trying to find a new image hosting site for the blog. I think I've settled on
photobucket
or
flickr
. Any suggestions? What are you using? Do you like it?